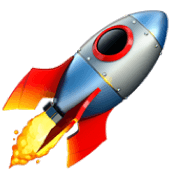 Dealls is
revolutionizing

job-seeking experience for Indonesian Professionals

We're proudly Indonesia's #1 Jobs & Mentoring Platform

Proudly affiliated with:



We know finding a job is difficult,
that's why we're here to help
Job hunting is inherently challenging. We're uncertain about which jobs are still available, unsure if we meet the qualifications, and anxious about the status of our applications.

Dealls was built by a team who have personally experienced the bitter struggle of seeking employment amidst uncertainty. We deeply understand the intricacies of navigating the career landscape. We have experienced frustration, helplessness, lack of transparency, and lacking the presence of a mentor to provide valuable insights.

Our team aspires for Dealls to address these concerns, for younger generation of Indonesia to gain improved access to opportunities & transform their lives.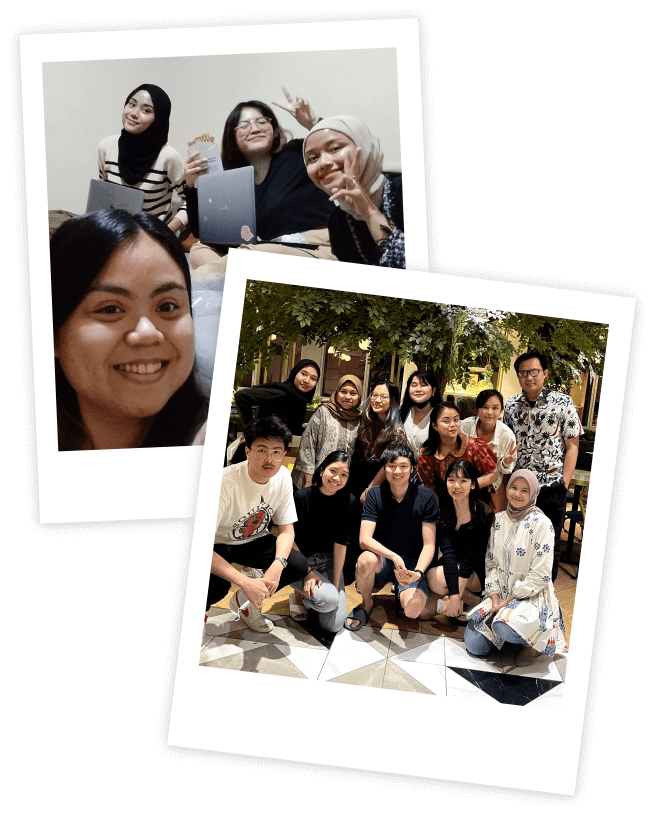 How Dealls Make Job Seeking a Better Experience
Land your next job
with a breeze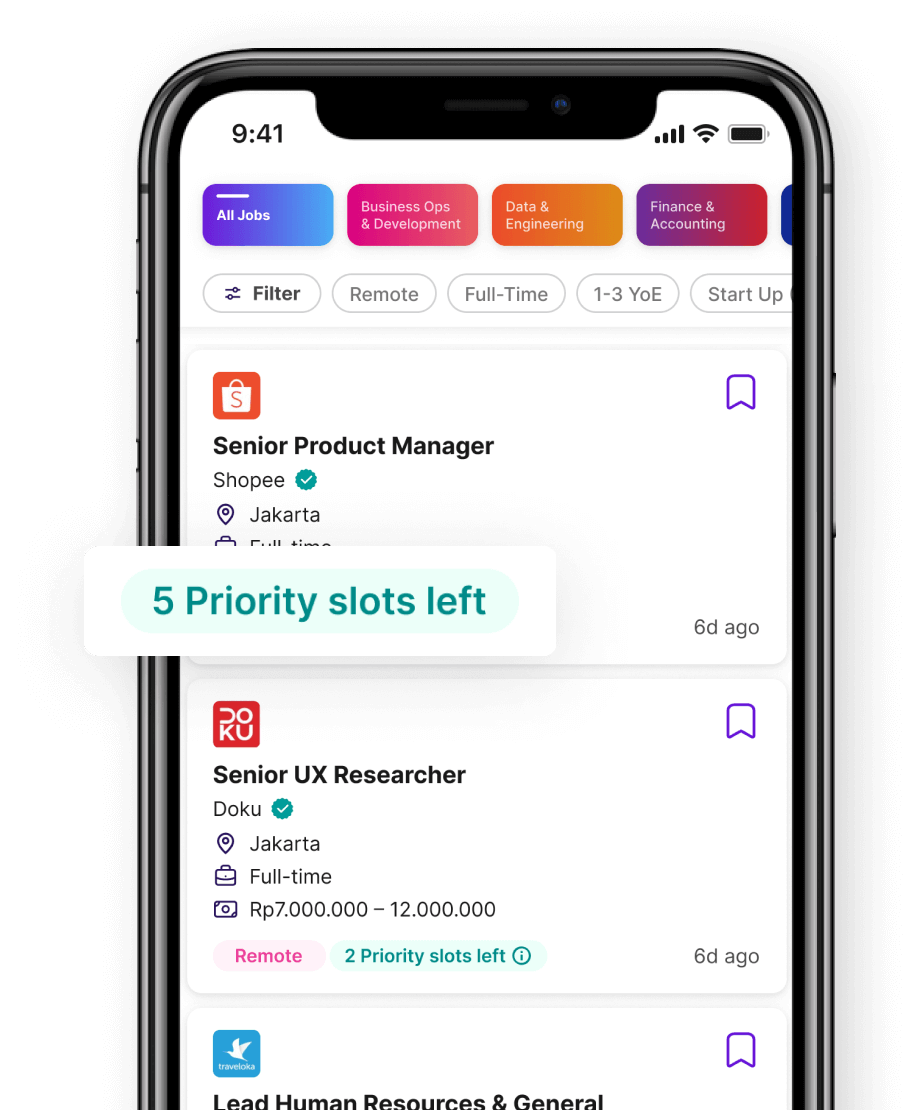 Get guidance with 1-on-1 mentoring,
100% Free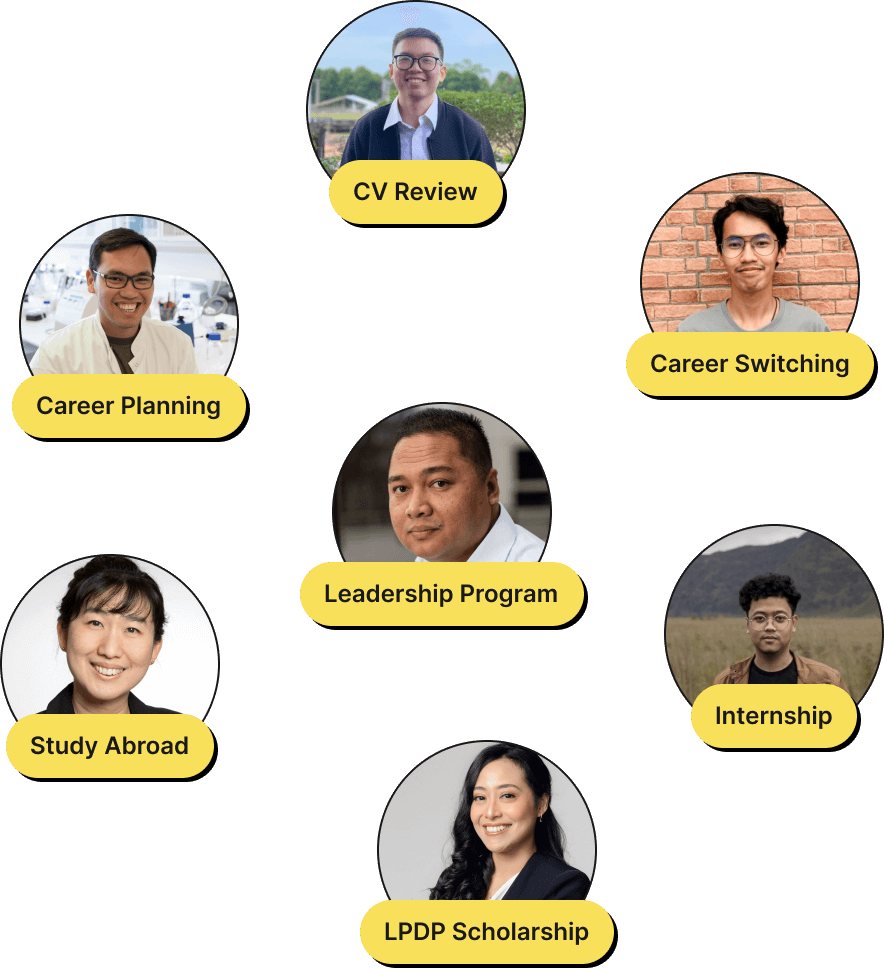 Explore Indonesian top mentors
Our curated mentors are experts in Academics (S1 &S2) preparation to advanced Career topics.
Select a convenient time & date and choose whether it will be online or offline.
Discuss career, life, academics preparation with our expert mentors & get remarkable insights.
Thank you to
750+ top companies

that have entrusted Dealls
Built & Loved

by the Community

William
Final year student at CUHK
I received my application result within 7 days. The transparency keeps me feeling secured.

Ira Julia
Retail Operation Management
Having 5 years of professional working experience has dulled my job searching ability & I had no choice but to ride the wave. Until I found Deall, an impressive job portal that actually assesses where my CV, simplifies job seeking process & track my application progress regularly (Deall DOES notify you about your progress).

Miftah
Prefer not to disclose
I've been shortlisted to a few jobs and my experience has been really great. Some companies reached out within a few hours after I've been shortlisted. I even got an offer in less than 2 weeks after I applied at Deall! Thank you for providing such great service.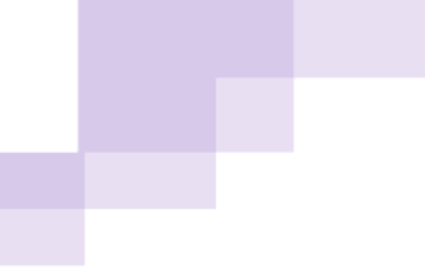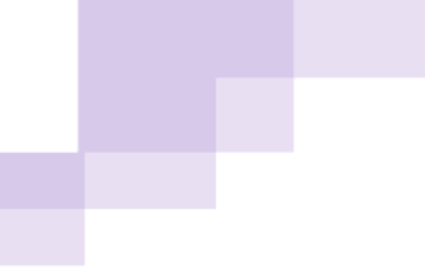 In Search for Top Talents?
Hire from our curated,

pre-screened talent pool
Say goodbye to your traditional, time-consuming CV screening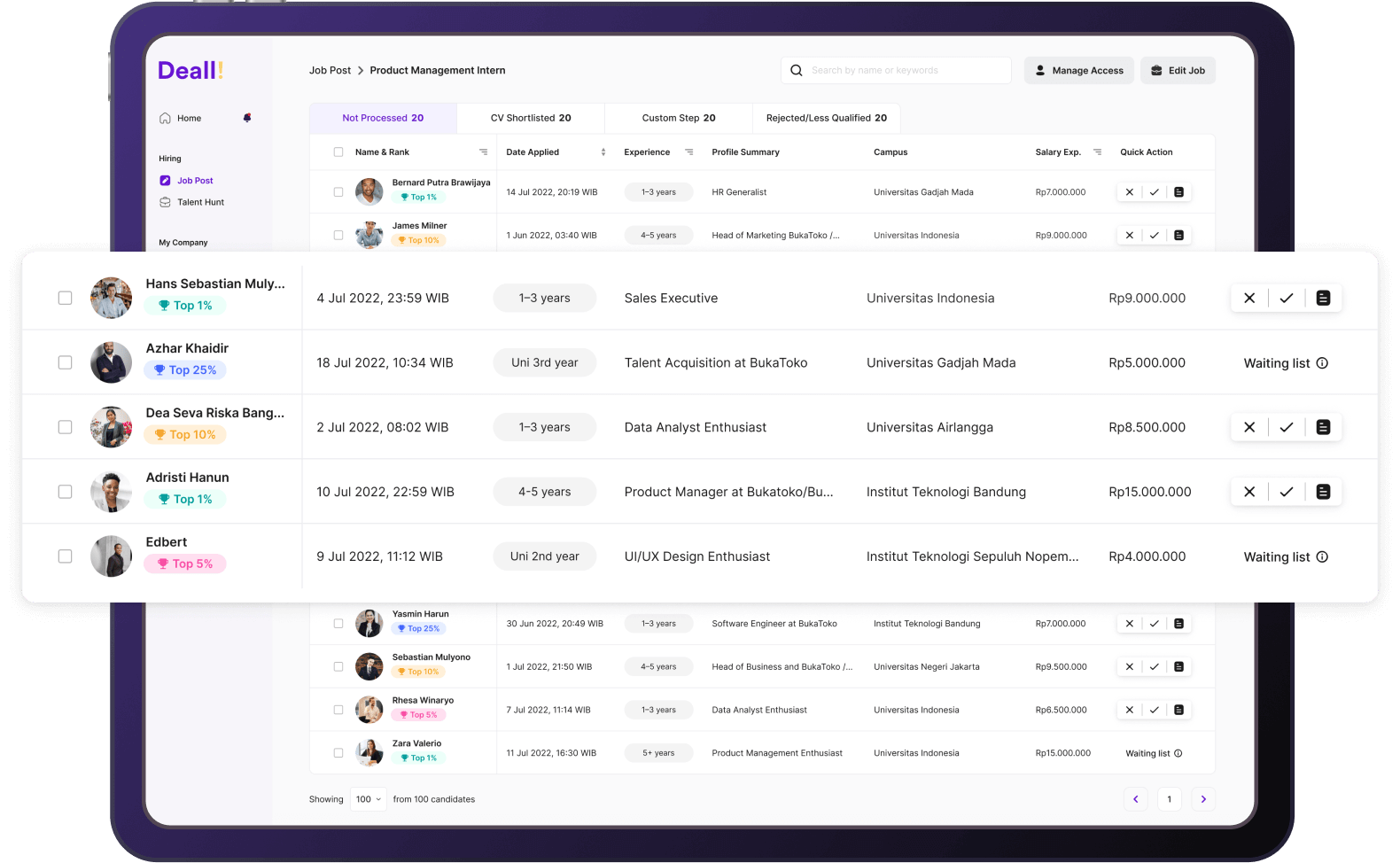 Land your next job & find your mentor within fingertips
✅ 10K+ better job opportunities
✅ 2K+ top Indonesian mentors
✅ Transparent & live application updates
✅ Manage your applications in 1-click